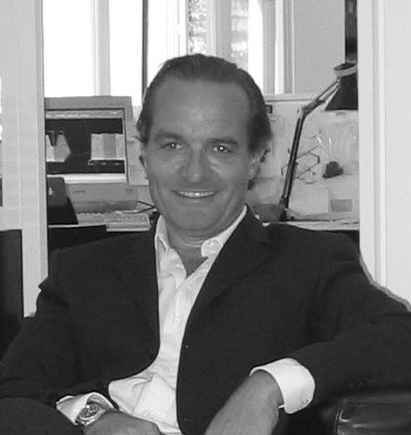 Gabriele Maria Rossi
Born in Milan in 1960, Gabriele Rossi studied in Italy, Switzerland and in the United States, where he completed his university  training as an architect. In 1985, he obtained a master's degree in Architecture and Town Planning at the Columbia University of New York. He started his profession at the Cooper Eckstut Firm in New York, planning several buildings and working with well-known architects such as Richard Mayer, Bob Stern and Eric Frampton.
In 1989, appointed by the Lausanne polytechnic, he worked together with Professor Erwing Galantay for the Town Planning professorship, founding meanwhile the architecture firm Archilab that, nowadays, numbers about fifteen professionals and collaborators among its members.
He has won several competitions that rapidly allow him to undertake public mandates such as plans of town areas, harbours and museums. In the private field he has  planned villas, residential and commercial houses, hotels and restaurants. He has carried out projects for several villas near Lake Leman,  for the Kruger mansion, the new marina of Lutry, the Museum of Elisée in Lausanne and the Book Museum of the Bodmer Foundation in Geneva (the latter, co-operating with Mario Botta). Among the mandates he's working at, there are a museum for Dubai city, an administrative centre in Geneva, the conversion of a factory into lofts in Lausanne, a theatre and about forty other projects among which a group of villas inside the Golfresort Is Molas  in Sardinia.